Wedding and Honeymoon in Cyprus
Many tourists and couples visit Cyprus for its ancient ruins, beautiful beaches, warm Mediterranean climate, unique culture and traditions. The island offers something for every taste and budget.
Beyond that, the island is the birthplace of Aphrodite, the Greek goddess of love, passion, and beauty. There's always romance in the air. This makes Cyprus a fantastic honeymoon destination.
Have the time of your life with your partner on the island's many vineyards, orange groves, beautiful beaches, hidden coves, and the centuries-old cities.
Many couples from around the world come to Cyprus to get married here or for their honeymoon. Here, we share some tips for getting married in Cyprus, or if you're planning to do a honeymoon in Cyprus, read on!
Many Foreigners Get Married in Cyprus
You may be surprised to know that only about 40% of all marriages registered on the island are between the locals. More than half of the weddings conducted here are of foreigners.
Throwing a wedding is very popular on the island, and it's increasingly getting easier to do so.
You can select the time and place of the ceremony, entertainment program, menu for the banquet, and the number of guests you want to invite. Many couples also come to Cyprus for their honeymoon.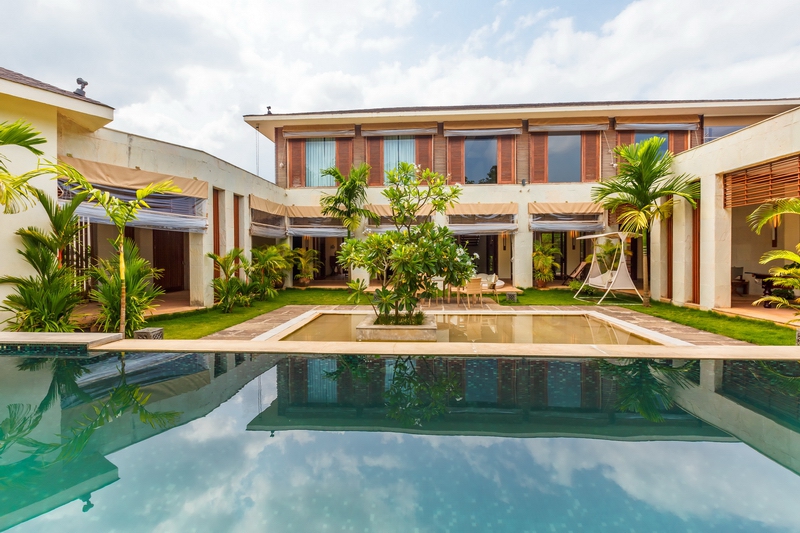 Wedding Plans and Celebrations in Cyprus
Both formal and symbolic weddings are often held in Cyprus. You'll also find many ideas to celebrate your honeymoon on this sunny island.
Select from the many travel options and honeymoon plans available, which includes:
Wedding tours in Cyprus
Specially planned tours for lovers
Wedding according to Orthodox principles
Honeymoon tours
Formal wedding plans with all arrangements
Planning For Your Wedding/ Honeymoon
Location
If your wedding budget permits, then you can choose to get married in a villa for a unique experience. You can rent an apartment or a villa in Cyprus for several weeks from a specialized website like Cyprus Villas.
You'll find many amazing villas for rent on this website. They are located throughout the island, on the beachfront, in the cities, up in the hills, vineyards, and close to ancient sites.
Get married with a stunning landscape as your backdrop. Enjoy your honeymoon with complete privacy in a private villa. Your guests can swim in the private pool, go to the beach, and even go on a cruise. It will cost at least 5000€, but it's worth it!
You can stay on the west coast or the east coast of the island.
Wherever you stay, you'll be able to go on many day-trips or excursions. Always plan your excursion in advance. You can visit ancient monuments, churches, castles, medieval villages, and beautiful beaches. But, of course, you will want to plan keeping in mind that this is your honeymoon destination.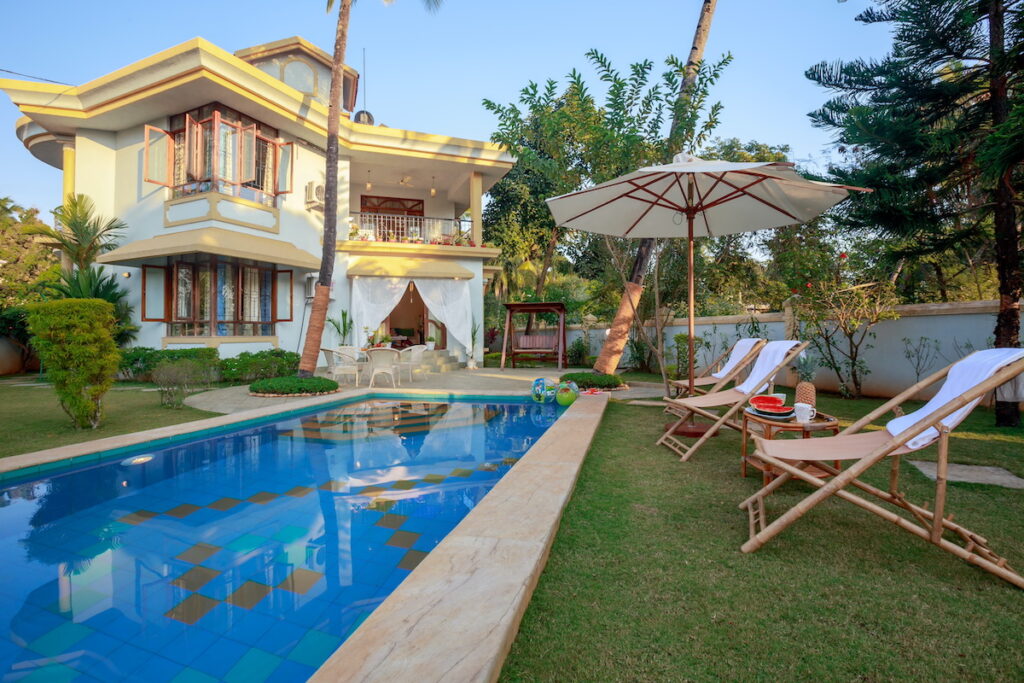 Cypriot Cuisine
You need delicious food for a good wedding, and Cyprus cuisine is not going to disappoint. Cypriot cuisine is simply fantastic. It'll give you a rich culinary experience. The island's seafood is not just tasty, but also healthy.
Almost all restaurants in Cyprus will offer their guests many seafood choices. You'll also get many meat and vegetarian options.
The Greek fast food Souvlaki is extremely popular. You must also try Moussaka, which is baked minced meat with vegetables. The highlight of this dish is the sauce made from eggs and sour cream.
Based on the unique cuisine that Cyprus offers, a wedding in Cyprus can easily become unique. The honeymoon will also be special. Planning both the wedding and honeymoon in Cyprus will be a fantastic decision.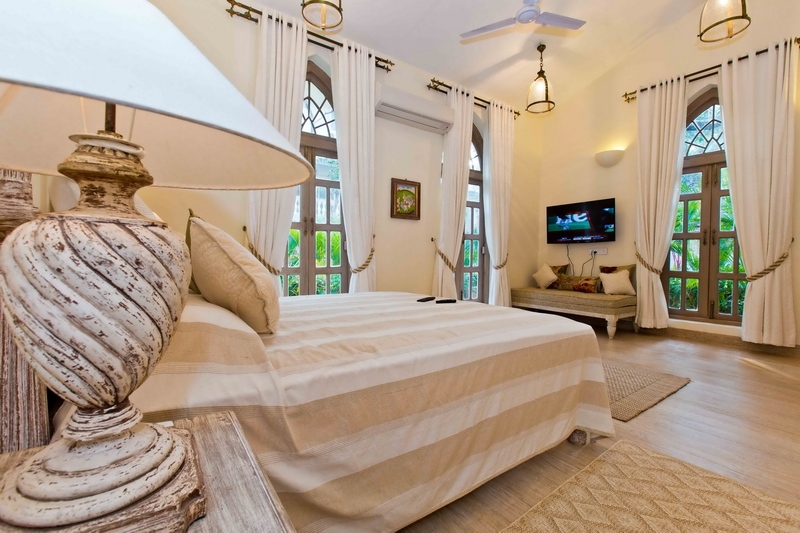 Honeymoon Planning
When planning your honeymoon, always start by gathering information on the internet.
First, choose your location. Decide what's best for you – a seaside, small village with stunning natural beauty, serene landscape where there won't be anyone else, or a large city where the 2 of you can enjoy private moments together.
Of course, the budget is also important. How much money will be required will depend on the location and your specific honeymoon plan.
Best Places to Visit in Cyprus After Your Wedding
The easiest way to explore Cyprus on your honeymoon is by car. Hire a car and you'll be able to visit most parts of the island. You can park it in designated areas and also go off on long romantic walks.
Ayia Napa
Couples fond of nightlife, parties and beautiful beaches can go to Ayia Napa. The resort has 80 bars, 12 clubs, and many cafes. Nissi Beach is a top choice. The nearby Cape Greco region offers fantastic views and hiking trails. Konnos Beach has turquoise water and beautiful white sand.
Protaras
Protaras is close to Ayia Napa. It has the beautiful Fig Tree Beach, sea caves, and the ocean aquarium.
After relaxing on the beach, you can visit the stunning Saint Elias Chapel on the hilltop. You'll get breathtaking views of the city, the Mediterranean, and a glorious sunset.
Also, visit the traditional villages of Derynia, Frenaros, Avgorou, and Liopetri.
Famagusta
Famagusta, just north of Protaras, has some of the best beaches on the island. The town also offers unique architecture. In the historic centre of the city, you'll see buildings that combine features of Christian and Muslim cultures.
Paphos
Be sure to visit Paphos. It's an ancient city and the birthplace of the goddess Aphrodite. The entire city of Paphos is UNESCO Heritage listed.
Modern Paphos has a busy waterfront with many luxurious villas, cafes, and restaurants. Nearby is the Rock of Aphrodite where you can swim in the sea to gain energy and vigor. Take your picture, holding hands, in front of the rock.
Larnaca
The oldest city of Cyprus, Larnaca, goes back 6,000 years. See the city's medieval castle, monastery, and the old Turkish quarter.
Larnaca is an excellent resort for a relaxing holiday. The palm-lined Finikoudes promenade is beautiful. You can see the fort and the marina. It's a great place to spend a romantic evening. You will find many cozy cafes next to the sea.
Rough Wedding Cost in Cyprus
The cost of a wedding in Cyprus will be about the same as most countries. Fewer guests will travel abroad, which will help you save money. Wine and fruit will be cheaper. Plus, there won't be an additional cost for your honeymoon because you can easily combine the two. So even though you have to spend money towards flight and accommodation, you may still end up saving.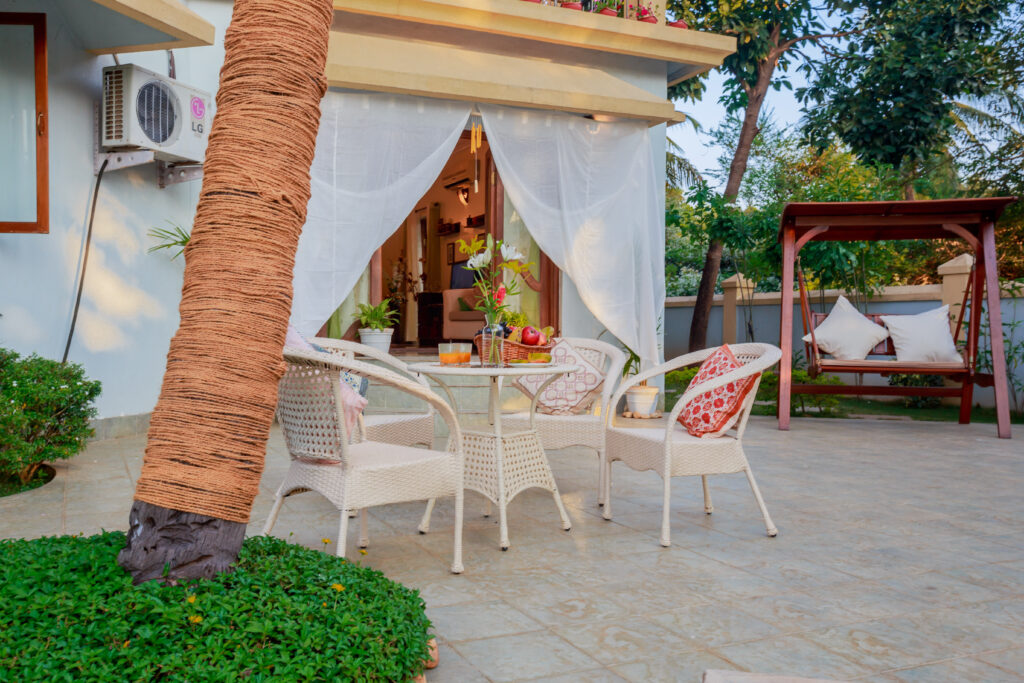 The basic wedding service package usually costs anywhere between 850 € and 1200 €.
It includes:
Consultations to organize the holiday
Coordinating the wedding date with the municipality
State duty and complying with all laws
Accommodation, transfer
Photography
Champagne
If your wedding only consists of the 2 of you in Cyprus, then there may not be any witnesses for the wedding. In such instances, the names of the municipality employees will be entered in the "witness" column.
If you have a witness from your side, all they have to do is provide their passports.
In addition, there'll be costs towards decoration. Once again, the costs are not that high. Here's an estimate of the rough costs:
Bouquet – 40€
Make-up, hairdresser – 80€
Cake – 45€
Dinner – from 30€ per person
Car rental – from 350€ for 2 hours
Another point to note is to always remember to follow the traditions of the island. For example, during the official ceremony, a bride should not carry a bouquet in her hands. She must carry a pomegranate instead. This is considered a symbol of prosperity in Cyprus.
This tradition too will save you money – 40€ towards the bouquet!
How To Prepare For A Wedding Trip
A lot can go wrong but there's no need to panic. One of the most potential pitfalls is getting sick prior to departure, or after arriving in Cyprus. There's also the possibility of lost baggage, a damaged dress, and a million other unpleasant things.
Though, travel insurance with a wedding cover can guarantee you peace of mind. So that all efforts and finances are not wasted, you can protect the most romantic day in your life not only from possible illness but also from ceremony cancellation.
Moreover, you can insure your wedding attire, wedding bands, photography, and even gifts.
Check whether your travel insurance provides coverage for COVID-related incidents because some insurances may not cover emergencies caused by the pandemic. Since the world is battling a disease, it's highly recommended to buy comprehensive travel insurance with coronavirus cover before your scheduled wedding trip to stay calm and enjoy your romantic story.
—
You will find many wedding photographers who can take very good photos of the important moments of your celebration.
Designers can creatively decorate your villa, the wedding arch, or tables.
Cyprus produces delicious local wines that will help you and your guests celebrate.
A wedding and honeymoon in Cyprus can be very romantic.